Screw Division
Numazu Head Office and Factory
9-11-12 Futabacho, Numazu City, Shizuoka Prefecture, Japan 410-0005
Phone.+81-55-921-4174/FAX.+81-55-924-0784
The head office and factory in Numazu city were founded in 1947 as a manufacturer and distributor of screw parts, and has been engaged in "bolt making" as a manufacturer specializing in automobile parts for transportation equipment such as automobiles and motorcycles for about 70 years now.
At the head office and factory in Futabacho, Numazu City, which started operations in 2008, we established traceability management through the production systems, and a quality assurance system using fluorescence X-ray inspection devices, image inspection devices, automatic sorters, etc., along with introducing the latest equipment and promoting research and development for new technologies.
Utilizing the bolt manufacturing technology and wisdom cultivated over many years as a manufacturer and distributor of screw parts, we consistently select the materials, manufacture, process, inspect and package approximately 2,000 types of products such as automotive bolts and cold forged precision products used in the drive shafts, brakes, hybrids, electrics and seats of automobiles and motorcycles.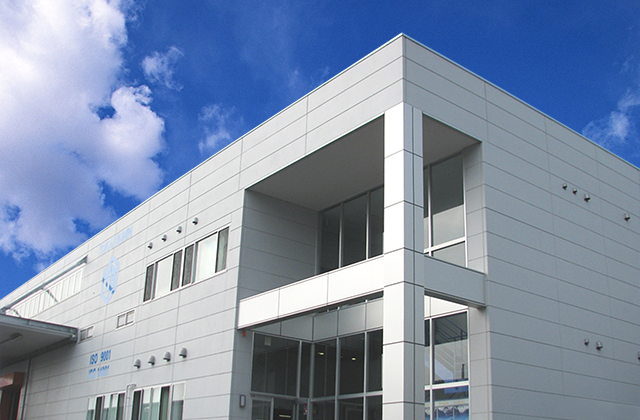 Amagi Factory
747-2 Kamifunabara, Izu City, Shizuoka Prefecture, Japan 410-3216
Phone.+81-558-75-1511/FAX.+81-558-75-1512
For the full-scale production of micro-screws and micro parts, the Amagi factory was established in 1999 on a large site of approximately 30,000 m2 in Funabara, Izu City, where nature is abundant.
Machining the materials used for the manufacturing of ultra-small micro-screws ranging from 0.8 mm and 2 mm is quite difficult since the materials are particularly harder than usual screw materials, and it took us several years of trial and error to establish the advanced machining technology.
We produce around 1,000 types of screws and parts used in hard disks, smart phones, models, connections for electrical equipment, inspection equipment, etc., and can proudly say that we have a big market share in a variety of fields.
Also, we have achieved zero outflow defects with the automatic image sorters etc. developed by our company.