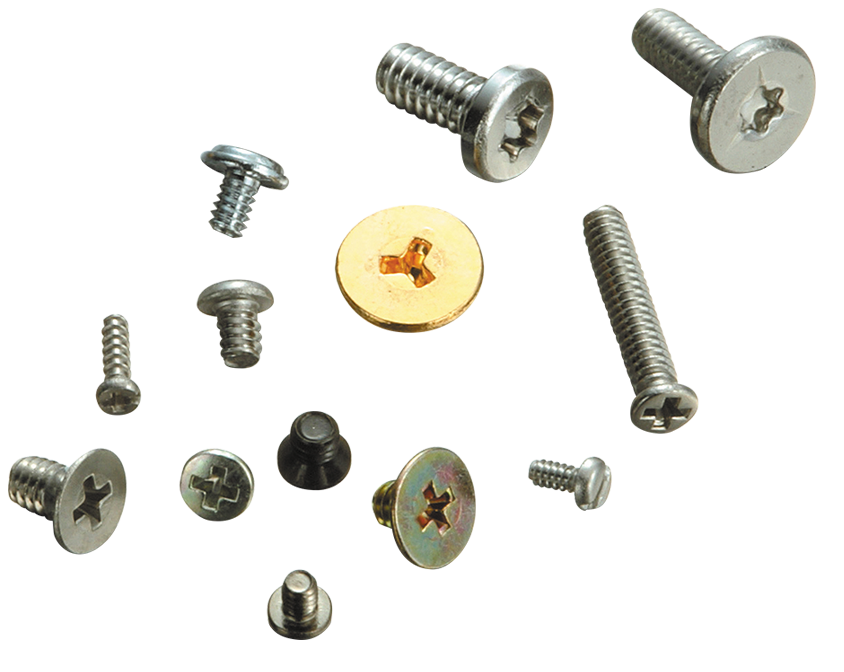 In the vast and bountiful nature of Izu,
we use advanced machining technology to manufacture
extremely small micro-screws and micro parts.
Quality Management System ISO9001
Environmental Management System ISO14001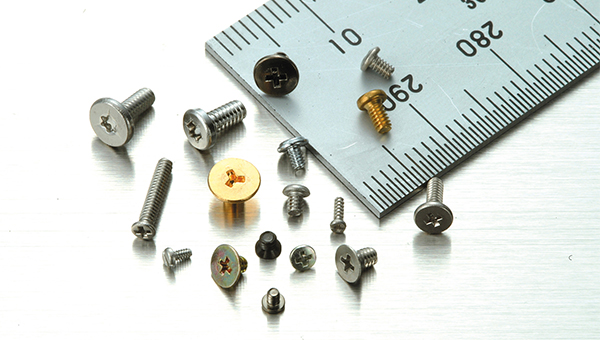 micro-screws
For the full-scale production of micro-screws and micro parts, the Amagi factory was established in 1999 on a large site of approximately 30,000 m2 in Funabara, Izu City, where nature is abundant.
Machining the materials used for the manufacturing of ultra-small micro-screws with diameters between 0.8 mm and 2 mm is quite difficult since the materials are particularly harder than the usual screw materials, and it took us several years of trial and error to establish the advanced machining technology. We produce around 1,000 types of screws and parts used in hard disks, smart phones, models, connections for electrical equipment, inspection equipment, etc., and can proudly say that we have a big share of the market in a variety of fields.
Also, we are aiming for zero outflow defects with the image sorters etc. developed by our company.
Product Information
Components for HDD

The products are manufactured with high quality and precision using various surface processing methods such as electrolytic polishing and 100% inspection is performed using image sorters. We also handle mass production of non-magnetic high strength materials.

Parts for models

We have an inventory of over 5,000 items, from customized shapes to general standardized products. In addition, we handle various types of plating and painting of collars.

Parts for eyeglasses and cellphones

We can carry out machining materials with high corrosion resistance and high strength such as titanium, stainless steel and Inconel. We also carry out loosening-prevention treatment.

Parts with special shapes
We handle ultra-fine sizes such as stepped shapes, mid flanges, aperture products, hollow rivets, grooved rivets, various knurls, profiles, studs, electrical contacts., and materials such as iron, copper, brass, aluminum and silver, etc.
| | |
| --- | --- |
| Size | M0.8 to M3 |
| Material | Iron, stainless steel, high strength stainless steel, titanium alloys, brass and aluminum, etc. |
| Surface treatment | Various types of platings, coatings, anti-loosening bonds and paintings, etc. |
| Micro screw types | Coarse, fine, double, tapping screw type A, type B, taptite etc. |
You can contact us for prototypes, specialty products and product requirement in small quantities
Manufacturing Process
1

Cold Forging

Forging is carried out with deformation processing by continuously applying force to coiled wires.

2

Cleaning

Cleaning is performed with a fully automatic cleaning machine that is environmentally friendly and has a good cleaning performance.

3

Rolling

The products are rolled between rolling molds to create screw threads.

4

Electrolytic Polishing

Dissolves dirt and oxides on the surface, and applies a solid coat to improve smoothness and corrosion resistance.

5

Barrel Polishing

By rubbing the workpiece on the grinding stone, the workpiece deburred and given a smooth finish.

6

Sorting Inspection

Quality inspection of the products is carried out through an image sorter or visually.

7

Packing

The products are managed and stored by packing them in boxes.
Plant equipment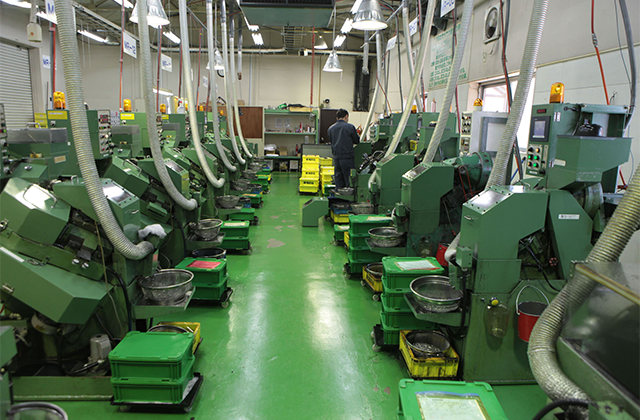 Amagi Factory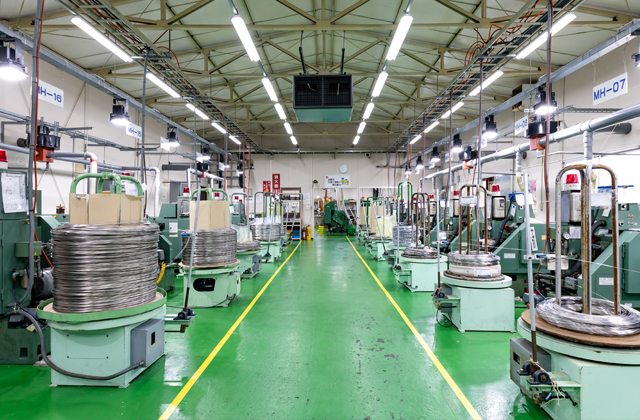 Header Machine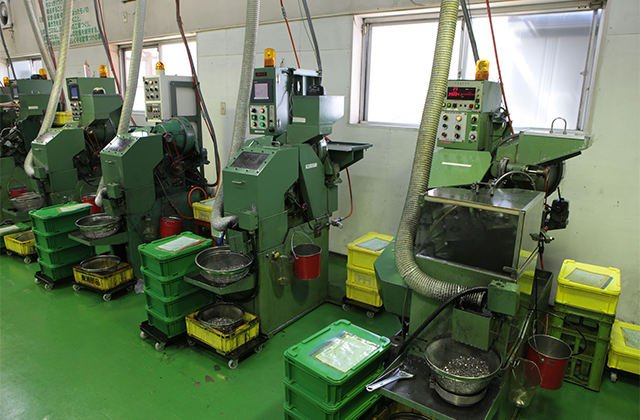 Rolling Machine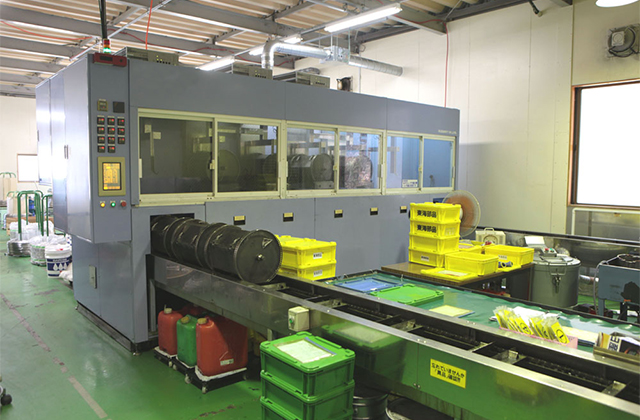 Fully Automatic Cleaning Machine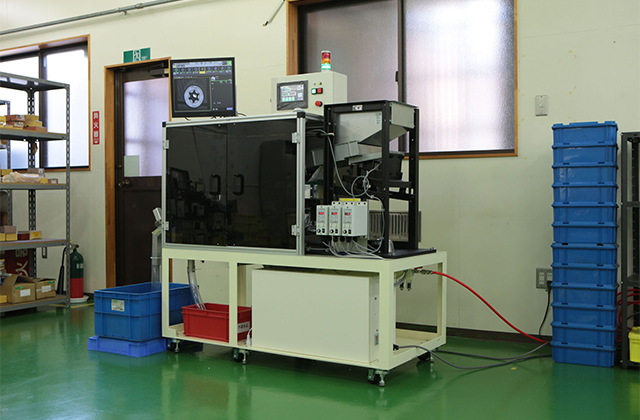 Automatic Image Sorter